Are you very perplex because your iPhone using too much data? As everybody knows that mobile data is very expensive. So many people can't afford it. If you use data less but data consumption is more, it's your iPhone which using more data. If you don't know how to figure out why your iPhone uses more data, don't worry we are here to tell you how to know about it. Your network provider means carrier can't tell you about data consumption.
It is more difficult when you don't know from where to start to determine why your iPhone data usage more than you deserve. There are some specific reason that may be causing the problem of more data using. You can reduce it by following the point given below.
How do I Know if my iPhone is using Data more
When you are using Wifi and downloading by WiFi then your iPhone does't count against your data allowance. So using WiFi doesn't allow to deduct any data balance from your SIM card. So first of all, you have to know weather you're using WiFi or Mobile data. It is very simple to determine it. To determine it, just look at the upper corner of your iPhone. If you see WiFi symbol as given it the image below, you are using WiFi. If you see name of your carrier and 4G, 3G or 2G, you are using mobile.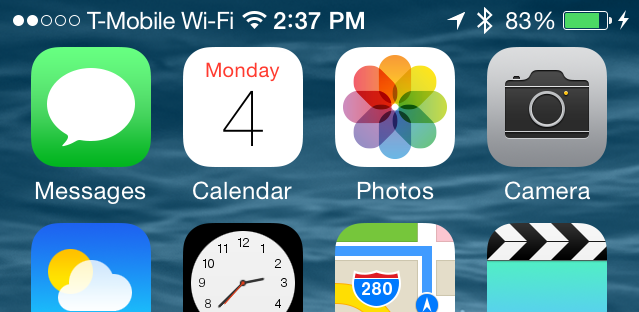 So first of all, you have to determine which one you are using weather WiFi or mobile data.
Three Important Mobile Data Saving Tips you may already be aware
If you follow the following tips, you will pay less data bill and also you can use limited mobile data. So let's know about how to save mobile data.
1. Use WiFi Data
Use WiFi data as much as you can because when you use WiFi data, you don't get charge from your mobile data. Whenever you want to install any app or update your software to latest version, use WiFi data because updating or installing app take too much data. You can get WiFi networks on public places. Connect to WiFi and use unlimited data to update any app or updating iOS version. If you once connect to a WiFi network, your iPhone will remember and whenever iPhone get close to that WiFi network, it will connect automatically. But there is one condition, WiFi password should be same as you entered before. So connect to WiFi network and use to the internet work which need too much data. If you use WiFi data, you will pay less bill for your mobile data.
2. Limit Streaming of Video and Music
Streaming of video and music charge more data in short time. Many people stream cricket or TV serials online by using mobile data but streaming of video is very expensive you will be charged more than it deserve. So whenever you want to stream any video or TV series, try to use WiFi network instead of mobile data. There are many app available which stream music online as Gaana, Saavan etc. So if you stream music online from your mobile data, you will be charged more like streaming video. So instead on listen online songs, first download it and then listen the song or you can also use WiFi to listen online songs.
If you are going to any trip or picnic in vacation and you know that there is no WiFi on trip or picnic, just use WiFi at your office or wherever you get and download all songs which you want to listen. So by using this trick you can save lots of mobile data. If you are going to stay in any hotel, use WiFi of that hotel and download free movie and music by using WiFi.
3. Close Out Your Apps
If you open many apps in your iPhone and just minimize and back to home screen, close out all app by pressing home button twice. Many apps keep on reducing data in background until you clear it. So you have to close out all opened apps.
4. Which is using All My Data?
If you still getting trouble and can't fix your problem, it's time to determine which app is using more data. If your iPhone have any live cricket or TV app and you use it on daily basis, definitely this is the app which causes the more data charge. Do not stream any video or TV channel by using mobile data because it charge too much data on short time. If you are using You tube  too much and it is necessary for you, use the offline feature of you tube app. By using You tube offline service, you can save more mobile data because if you watch online video, it charge more data than offline download. You can also allow updating software or updating apps only by WiFi. If you set this setting, your device will update any thing only on WiFi network.
I hope this will help you in saving your mobile data and also reduce uses of mobile data. If you need any help related to iPhone's features or settings or this article, please comment below.