How to get rid of Ad in iPhone or iPad? or which is the best ad blocker for iPhone or iPad? Is this type of question raised in your mind? If yes, this is the best article by which you can get rid of all types of Ads which disturbs you when you use internet and open any sites. Because of Ads, sometimes page of website take too much time in loading. So here is the solution by which you can block ads and save your time and extra going internet data because of Ads. Sometimes we get very tired of ads and we want to block ads. If you are using iOS device as iPhone or iPad or mac book, here is a good news for you. iPhone has launched Ad blocker apps for iOS users. These apps are very effective and after launching it, many iPhone and iPad users applied in their device.
Some of them are very effective, so you should choose and start in your Apple device. There are hundred of ad blockers are available on App store and choosing right one is very difficult. Today, I am going to tell about some best Ad blocker Apps for iPhone and iPad or Mac book.  Here I have listed some best Ad blocker app for download and applying in your iPhone or iPad. You can choose one of the best apps which is given below. So let's know about them in detail.
Ad Guard
Ad Guard is one of our the best Ads blocker Apps and it is freely availabl.e on the App store. There are almost 40+ filters are available in this Apps which help to filters all types of Apps and block app to appear in your mobile. If you feel that there are any things which you require is not available, you easily create by only few tabs. There are some tracker Ads are available on internet which tracks your searches and according to your searches, they provides you Ads. This tracker will also be blocked after installing this app in your iPhone.
So you can install this app and block all disturbing Ads and give you smooth operating. So Download Ad blocker for blocking ads blockers.
Ad Block

AdBlock is the best and approved by iOS device but for this Ads blocking apps you have to pay to install in your device. It is available on App store. It has best quality filters which provides us some extra feature by which you can only block those app which you want to remove or which you feels that it is disturbing you and remain ad which we will be displayed in your iPhone or iPad. So like this many advanced features are available in this Ad blocker app. After installing this app in your iPhone or iPad, you will be able to block all the app which disturb you while you are using net. So if you want to best app to block app in your mobile, it is best ad blocking app which helps you in blocking apps.
Like another blocker, ad block also disabled the tracker app which provides ads according to your search. So install this tracker app in your mobile and enjoy hassle free internet browsing in your iPhone or iPad.
Crystal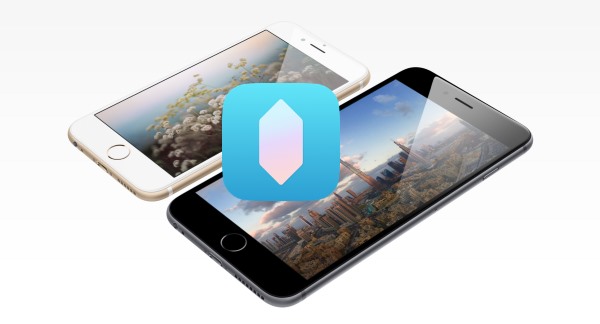 Crystal is another ad blocker app in which you can block all advertise which disturb you and do not allow you hassle free internet. When we open any website or social media website ads take extra internet data in loading the page. So if we download any app which can block all ads.
Crystal is another app which is very favorite among the Apple users specially iPhone or iPad users. If you want to this app from your App store, you have to pay for it but it has very low price. Many ad blocking app has created and destroyed but crystal is the only app which improve its quality and Ad blocking capability. It also update regularly their quality that make crystal unique and favorite of all. So it is also the best ad blocking app by which you can block all disturbing app of your iPhone or iPad.
1 Blockers
1Blockers is also the best ad blocking apps by using which you can download to block all disturbing apps. This app allows you to fully customize for blocking app in your mobile. It can also hide annoying content directly in safari without leaving the app. If you are very disturb by app and want to get rid of ads immediately just install this app and launch it in your iPhone or iPad whichever Apple device you are using now. After installing, any ads can not disturb you. So install this app and just check it. It you realize that it is for you, just keep it in your iPhone  and if it is not working properly in your mobile, move on to another app which will help you to block the ads of internet browser or social media sites.
Purify Ads blocking App
Purify Ad blocker is another simple and best Ads blocking app to block all ads which disturb you while you use internet in your iPhone or iPad. Purify Ads blocking apps is very effective so it is not much costly for buying. So it is in affordable apps for you. Apple has approved it for its all model. Ads which display on your iPhone while you use internet are very data using and battery taking ads which can finish your iPhone battery with few hours. So if you want to save your Data and your battery, this app is for you.
So these are the best ads blocking app by which you can block all displaying ads in your iPhone or iPad. If you install any of above app and feel any disturbance in using them or you have any other problem related to iPhone, just comment below. We'll help you surely. Thank you.