Have you ever felt difficulty in restoring your iPhone? The iPhone could be restored. An unknown error occurred. Have you ever receive this message while restoring your iPhone? As you are reading this message, it means you have receive this message and want to get rid of this message. If you are thinking that you alone seen this message. No, many iPhone users have seen this message and solved their problem. This message is shown on the screen when your iPhone has error 4013. As generally this error occurred when we try to restore iPhone by iTune that's why this error is also called as iTune 4013 error.
As you know iTune is the most popular Apple's software which is used for many purpose as- storing the music, TV shows, Podcast etc. One can also create back ups and even updating and restoring your iPhone. So while updating your iPhone software a error can prevent iTune from updating so this error is called iPhone error 4013. So this error is not a big error that can damage iPhone software. It is very simple software which can be fixed. If we fix it properly.
There are many problem take place while we connect our iPhone with iTune. If you want to get rid of this problem, you have to read entire article and follow in your iPhone or in which this error has taken place.
Check Your USB Port & Connector
In this matter, probably because of hardware problem error take place in the iTune or in iPhone. So first of all we will check USB port by which we connect our iPhone with iTune or laptop. Follow the following step to check whether USB Port and connector is working or not. But before checking you have to make sure something which is given below.
Make sure you'r using an Apple USB Port.
If you don't have USB Port,  just click the link which is given below and buy one.
Test you Apple USB cable or Charging cable.
If you have any other USB cable just try second one.
Just remove the USB cable and connect again.
If there is USB problem, it can solve this problem and this error. So if the problem is still remain there, just another method.
Fix iTune error by Updating iTune
As I have told that this error is also called iTune 4013. So if you want to get rid of this problem, you have to update your iTune. I am not sure that it can remove your problem but it can help. So let's try this method and try to avoid this error. To update iTune just follow the step which is given below in image.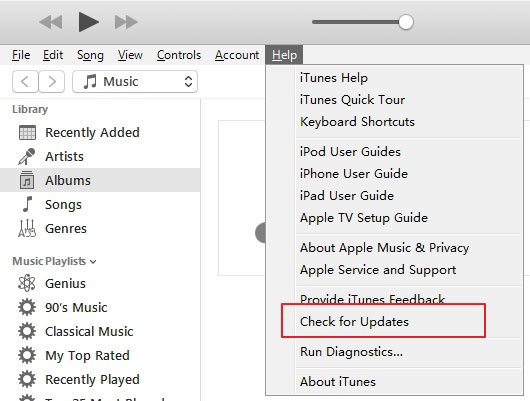 Fix iPhone Error 4013 by Resetting iPhone
Now perhaps there is any problem in your iPhone, so we have to reset all setting of our iPhone. Many times, it is seen that Resetting can work for any minor problem of iPhone. If you want to reset your iPhone, just follow the following step.
Unlock your iPhone.
Now go to setting.
Tap on General Setting.
Tap on Reset setting.
Tap on Reset all setting.
Before following these step just back up your iPhone Data.
Fix iPhone 4013 error by clearing Space in your iPhone
The iPhone error 4013 is take place while we update our iPhone. May be it is happening because there is no enough space to store new data. To update any iPhone,  you have to keep enough space for download or install new version. So first of all check if there is enough space in your iPhone or not. If there is not enough space in your iPhone, just clear some data and try to update your iPhone.
Fix iPhone 4013 error  via factory reset
If you want fix this error via factory reset. So just factory reset and try get rid of this error. To factory reset, just follow the following method. Before factory reset you have to back up all your data because your data can be removed while factory reset your iPhone.

Firstly, Back up your iPhone.
Go to Setting.
Now tap on General Setting.
Now choose" Erase all content and setting"
Enter your passcode.
Now tap on Erase all setting and data.
Now your iPhone has factory reset. If it also doesn't work, try next method.
Fix iPhone 4013 error by entering DFU Mode
If any of above method doesn't work and you tired of doing experiment, now this last and most working method. Now you have to put your phone into DFU mode. It will remove all your iPhone data as all apps which you download except default one, all videos and music, all whats app data, all contacts. So if you are ready for Entering your data in DFU mode, follow the following step and put your iPhone in DFU mode.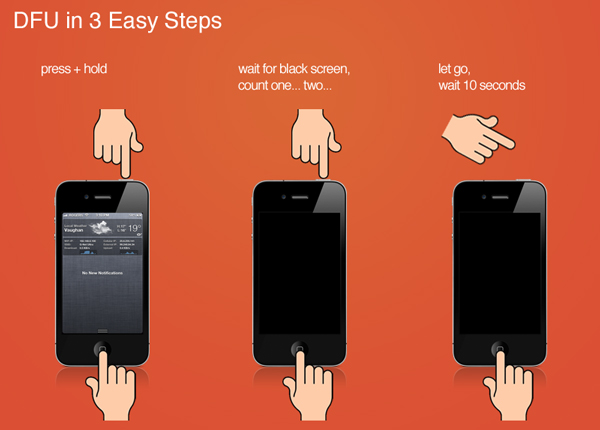 First of all, connect your iPhone to computer and launch iTune.
Press power button and home together for 10 second.
After 10 second release power button but hold home button until iTune says that iTune has detected an iPhone recovery mode.

Now release home button, your iPhone's screen will be completely black. If your screen is not black, just this method from beginning.
Now restore your iPhone from iTune.
Now you have put your iPhone in DFU mode.. Now surely your iTune error 4013 or iPhone error 4013. If you are facing any problem while following these above method, please comment in comment box which is given below. Thank you.