Apple company has now improve its iPhone keyword quality and also allowed for third party keyword. There are many iPhone users who don't even think about it. If you also want to make your iPhone's keyboard quality, I am going to tell about some Cool keyboards for iPhone. Old iPhone's auto correct and some boring quality make user bore so Apple company now improve its keyboard quality and also allowed to download and install new keyboard quality.
In this article, I have discuss about some best quality keyboard which are getting very famous because of its modern feature. If you also want to install some best quality keyword, read whole articles because I have shared number of keyboard which are very suitable for iPhone and other iOS device. So here are some best collection of keyboard just try out and install in your phone.
Gboard (free)
Gboard is a free keyboard which is provided by Google for your iPhone. This keyboard has all which you want to in single app. If you want to send GIFs, emojis, searching through google for information, it is very to you to do all this works. This keyboard is also allowed to send information from google and many other things for you. You can easily and accurately type what you want.
Swiftkey (free)
Swiftkey keyboard is for you which learns from you. It will predict while writing your message or any other keyboard work. This keyboard is loaded with tons of features that make your typing even easier, including multilingual typing, support for over 800 emojis. So you can install it from your Appstore and it is free for you. It also supports 90 language. So you can easily type by using swiftkey  keyboard.
Fleksy (free)
Fleksy is also very interesting keyboard for iPhone users. It offers you to type your own way and your style. It has number of themes available on this keyboard so you can use the color which you want to use and soothe you. This keyboard support almost 46 languages so you can use the language which you want to use. So download this keyboard if you want to enjoy typing. It also provides some in built features as emojis, videos and many others.
Swype (1$)
Now Swype has come to iOS. This is the third party keyboard which provide many features as you can write easily without auto correct and if you want to turn on auto correct, you can turn on it. It has large number of emojis, seamlesss regional supports. By using this keyboard, you can remove and add words which you want to. So download it. It costs only 1$ with many fabulous function. If you want to download, just go to app store and type Swype and search. Just buy it and download it in your mobile.
Minnum ($4)
With using this keyboard one can type smoothly, see more screen than any other keyboard and control on auto correct. It is the keyboard which learn more and more word with your typing. Choose multiple auto correction word or prediction or you can also turn it if you don't want to auto correct your word. If you want you can use the keyboard by one handed. Minnum is very fabulous digital keyboard for iPhone. So pay $4 for it and download it your iPhone.
Themeboard (Free)
This is another free keyboard for iPhone series. It is has also very fabulous features. It has many themes which make it very fancy. Many themes are available free of cost on this site but some of them are cost you. So if you want to make your keyboard more fancier, just use the theme which you want to download. It has many features as auto capitalize, correct error and many others. So if you want to download this type of keyboard, just go to app store and search for themeboard and download it in your iPhone.
Go keyboard (Free)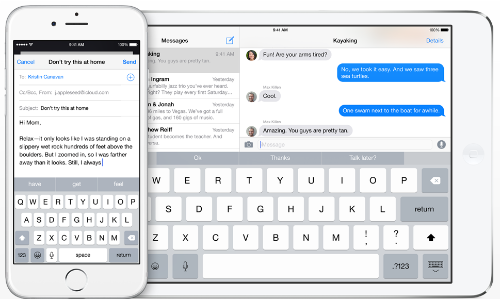 Go keyboard is also very fabulous keyboard filled with many amazing features. There are lot of emojis and stickers are available in this keyboard for iPhone. It has also word prediction and swiping option are available. This keyboard is very easy to customize with themes and emojis. If you want to download this type of keyboard in you iPhone, just go to App store and download it in your iPhone.
Touchpal Keyboard (Free)
Touchpal keyboard is very suitable for iPhone with all usual features. It has at least  800 emojis and sticker. You can also take advantage of swipe gestures called touchpal keyboard. So if you download this keyboard in your iPhone, you will get many feature in one keyboard. So if you want to download this keyboard in your mobile, just download in your iPhone and download it in your mobile. You can choose keyboard color in which color you want to.
Clips- Copy paste words any where
Copy and paste words is very important if you copy and paste more in your iPhone. It will be very useful for you. It has thousand of features which you want to share with your friend as emojiis , funny emojies, Sticker, funny sticker and many other stickers for you. You don't want to go back to copy what you have copy before, it will save in you clipboard which you can select by going in clipboard. So you don't have to go back and waste you time in choosing and selecting which you have select before. If you want to download just go to app store and install in your mobile.
So these are some best keyboard for iPhone. So if you want to download and install these cool keyboard in your iPhone. If you want cool keyboard in your iPhone just download and start using it. Please tell me about this article and about your keyboard experience by writing in given below comment box.